Our Top Local Mother's Day Gifts for 2019
Mother's Day is just around the corner — still in need of a gift idea for the motherly figure(s) in your life? No need to fret! We checked out some of the fantastic gifts that local businesses from the Leech Lake Area had to offer and compiled a list of some of our favorites. All you have to do is decide is which gift she'll like best!
Chocolate Covered Cherries from Aunt Belle's Confectionary
There's a reason that chocolate-covered cherries have remained one of the most classic treats over the centuries. The smooth, savory bitterness and satisfying crunch of the chocolate shell pairs perfectly with the tart sweetness and juicy texture of the cherry With all the hard work the motherly types in our lives accomplish each and every day, a gift of handmade chocolate-covered cherries from Aunt Belle's Confectionary is a fantastic way to help them "treat themselves"! Aunt Belle's has perfected their craft of handmade chocolates and candies for over 35 years. While they have locations in both Walker and Park Rapids, this particular treat is only available at the Park Rapids location, and they recommend calling ahead a day or two in advance. Of course, other fantastic treats are available at both locations — find more information by visiting their website!
One-of-a-Kind Jewelry from Tiger Lily's Boutique
Tiger Lily's Boutique is a fantastic one-stop shop for gifts of all kinds, from candles, lotions, and home decor, to handbags, apparel, and jewelry. They even offer a wide selection of Vera Bradley purses, handbags, and luggage! But one of our favorite gift ideas from Tiger Lily's is a pendant or necklace from their huge selection of jewelry, which includes pieces from Silver Iguana. Silver Iguana creates one-of-a-kind jewelry, so your gift will be truly unique! Tiger Lily's is conveniently located just off of 5th St and Main St in Downtown Walker, and be sure to check out their website for online-only coupons!
A Wild Rice Gift Box from Christmas Point Wild Rice Co.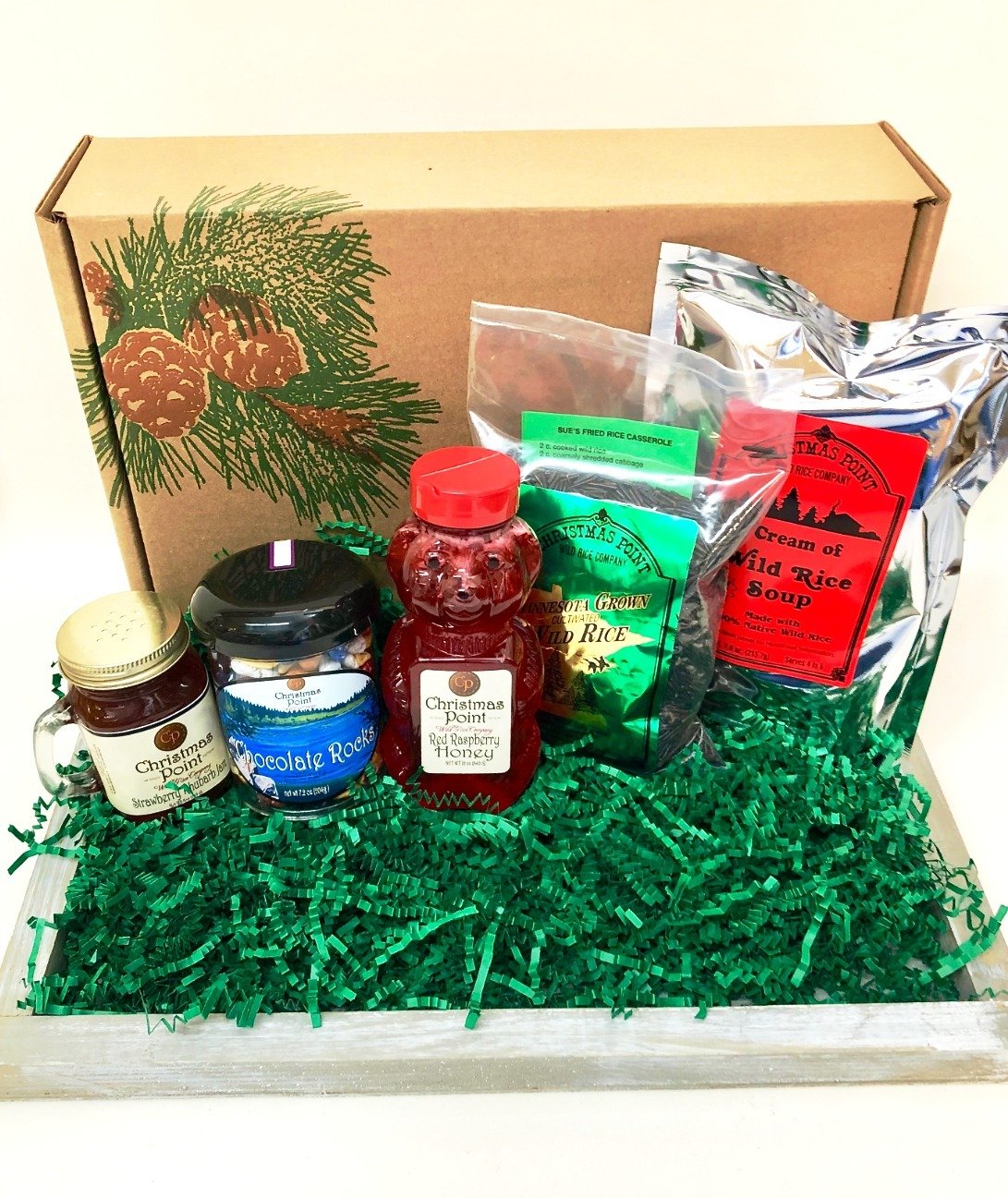 Who doesn't love some delicious, Minnesota-grown wild rice? Celebrating their 40th year in the Wild Rice business, Christmas Point Wild Rice Co. has grown from a small wild rice processing plant into a 400-acre wild rice farm with two retail locations. And yet, they still harvest their wild rice with traditional methods and tools — canoes, rice paddles, and knockers. In addition, they've expanded into other delicious, locally-grown foods such as jam, fruit-infused honey, and candies! A gift box from Christmas Point includes a sampling of all their most popular products: a jar of strawberry-rhubarb jam, a can of "Chocolate Rocks," a bottle of Red Raspberry honey, a bag of pre-made Wild Rice Soup ready to be heated and enjoyed, and of course, a bag of their locally grown, hand-harvested wild rice! It's a perfect gift for anyone who loves to cook with local flavors and ingredients. You can order online via their website, or stop by their locations in Walker or Baxter!
We hope our list gives you some ideas for that perfect Mother's Day gift. For even more ideas, be sure to check out our Shop page!